Fish Titans are Bea's Clique that is a group of Heros.
FameTeenagerWoman: Bea 2011- present Leader, 2012 Member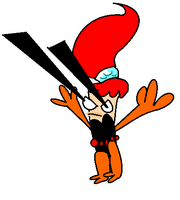 Makeup Girl: Shellsea 2011-present
PearlCaptin: Clamantha 2013-present
Slime Beauty: Esmargot 2013-present
ClumsyInc: Finberley Former Leader, 2013-present
MuteWoman: Koi 2012- present
Other Members
Edit
Oscar: FBI
Milo: FBI
Piranhica: Creator, 2010-present
Special Powers
Edit
Bea: Throwing UnFame Glasses. Hand and Eye Lazers, 
Shellsea: Throwing Makeup, Wearing to Much Makeup
Clamantha: Spitting Pearls,Hitting Faces
Esmargot: Slime Web, Slime Balls, Snail Slug Rollover, The Big Snezze
Finberley: Body Slam, Kick, Punch, Karate Chop,Smack, Slap,Body Spin.
Koi: Muttering too Loud, Ninja Yell.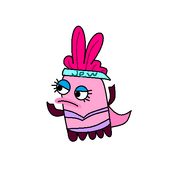 This is an Allusion of Teen Titans
Bea's Clothes is Similar to Raven's
Even Milo and Oscar arent Titans's, their also reporters of Crime.
Finberley has the Most Powers out of all the Titans.